I am not exaggerating when I say that about a quarter to a third of my wardrobe is Oxford shirts. They're not the "comfort food" of my wardrobe, but more the "turkey sandwich"--simple, easy, and almost always appropriate.
That's a weird metaphor but you get me.
.
.I hope.
I wear Oxfords with everything: jeans and boots in the fall, dress pants and a suit for interviews, shorts in the summer, tucked into skirts. If you get one that's fitted correctly, it's almost as comfortable as wearing a t-shirt but looks way more polished.
My very favorite Oxfords/button ups are from
Ann Mashburn
, but I've found good ones at all price points. The AM ones are pricey but are so well made and such good quality that they last a looooong time.
Disclaimer: I interned for Ann Mashburn this past summer.
Here are my top picks...
1.
Kiel James Patrick Scallop Oxford
in Riven Rock: Umm how adorable is that scallop edge on the collar? I am kind of obsessed with it. What a great way to spiff up an otherwise unremarkable shirt!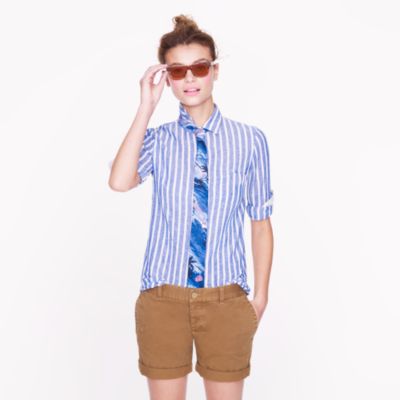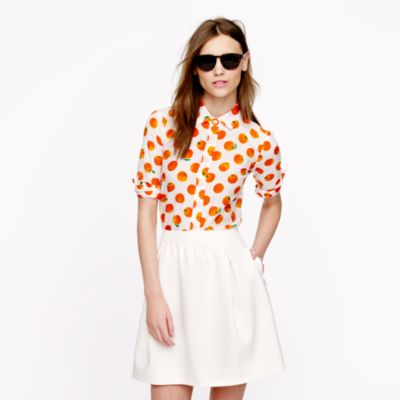 4.
Merona Favorite Oxford shirt
in Amparo blue: I have this shirt in the peachy color, and it's surprisingly great for the price. It's roomy enough that I don't feel constrained or uncomfortable, but fitted enough so you don't look like you're wearing your boyfriend's shirt.
5.
Old Navy Oxford in Green Dot
: Such an on-trend color for spring! I have an oxford I got from Old Navy years ago and I love it because it gets softer and softer with each wash...I'm assuming this Oxford would be the same way.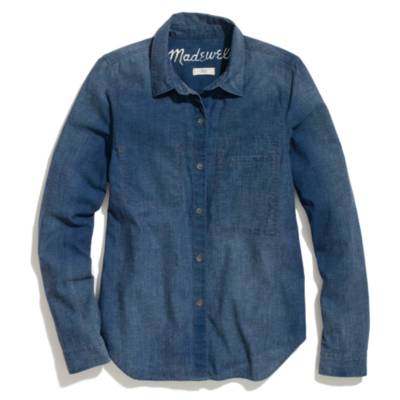 6.
Rivet & Thread chambray workshirt
: Not
technically
an Oxford, but still a buttonup shirt! I have a chambray shirt that I bought a few years ago and while I find it very versatile, I'm not crazy about the fit. This Rivet & Thread one is a much more flattering fit and would only get better the more it's worn.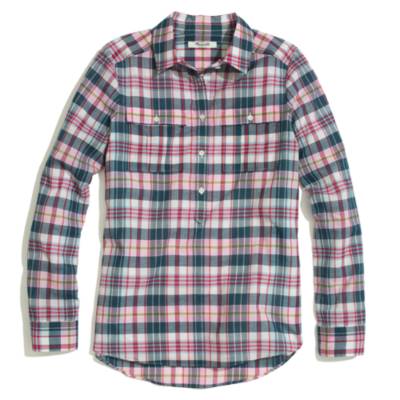 7.
Madewell Plaid Popover
: I love plaid almost as much as I love stripes, so of course I love this boyfriend-esque popover. This would be great with white shorts for the summer or white jeans for spring!
What are your favorite button up shirts? Any I need to know about? I'm all ears!