I'm not one to drool over labels, but what girl doesn't dream of owning Chanel anything? To me, the Chanel name is
the
ultimate in sophistication and chic. Coco Chanel was such a groundbreaking designer for her time and the label has continued her elegant sophistication to this day.
However, since brand new Chanel is definitely not in my budget right now, I've been looking up vintage Chanel pieces on Etsy, and y'all, there are some
bargains
out there. I'm talking real, authentic Chanel pieces for under $500.
Some favorites of mine: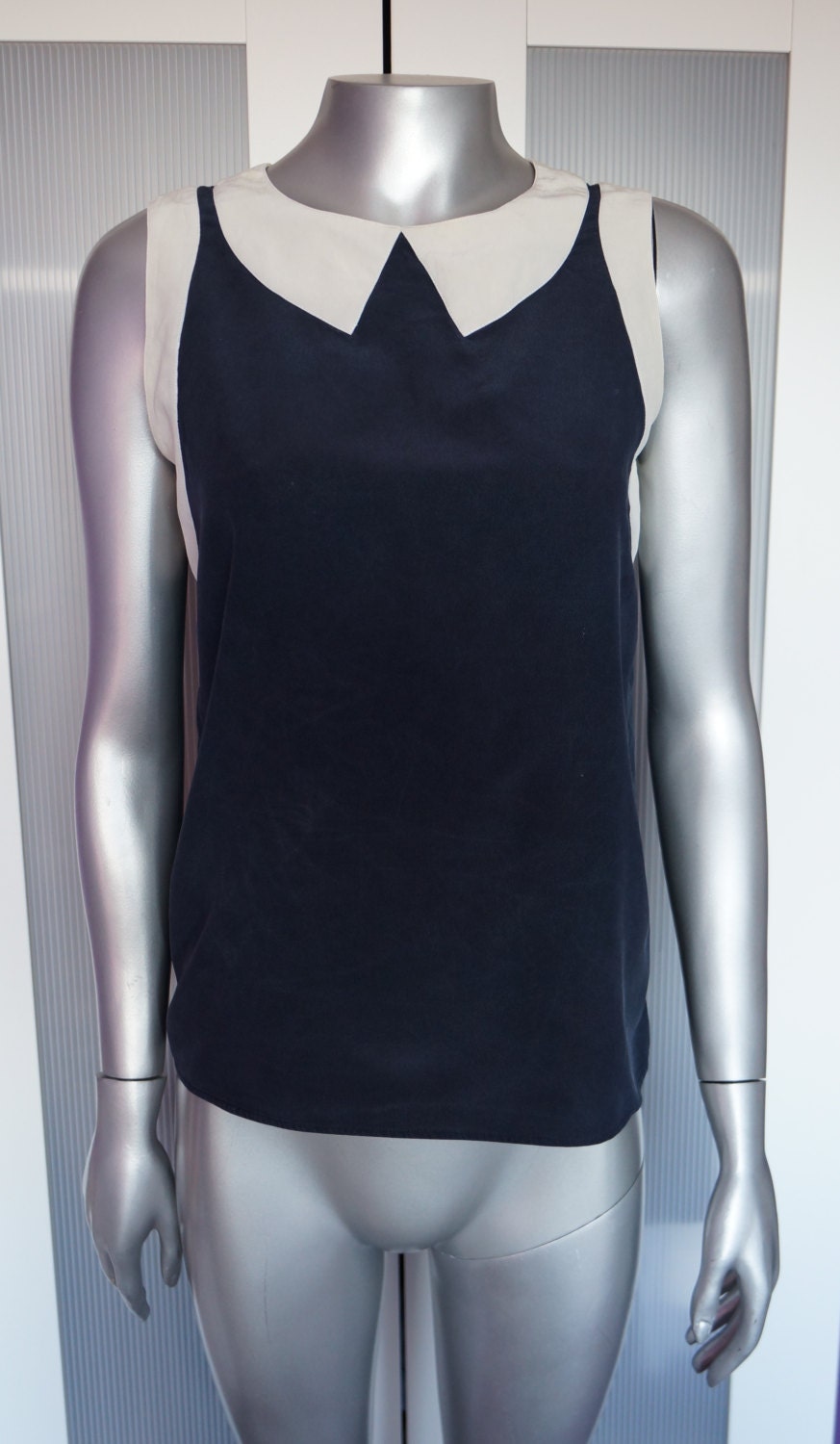 Chanel navy and white blouse
, ~$110 USD: I have no idea why this mannequin isn't wearing pants, but how stunning is this blouse? This is totally wearable and seasonless and would work for so many situations but doesn't scream I'M WEARING CHANEL like anything branded with the CC logo does.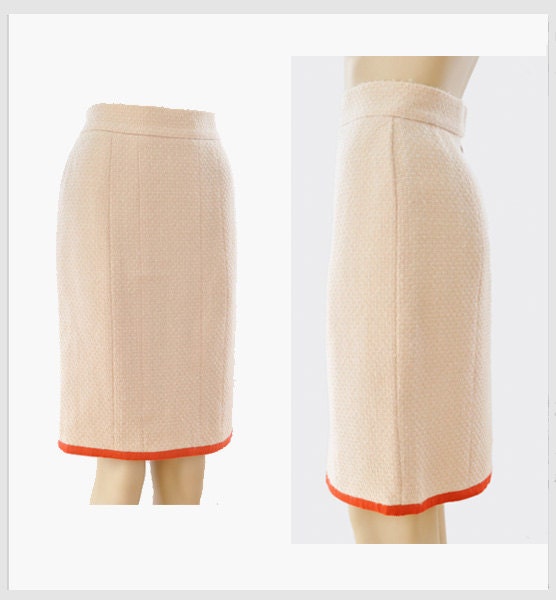 Chanel peach and coral pencil skirt
, $280: I would be into this skirt even if it wasn't Chanel, just because I love how sophisticated it is. The weave of the skirt is beautiful and the coral ribbon hem is just the icing on the cake. This would be so pretty with an ivory blouse and nude heels.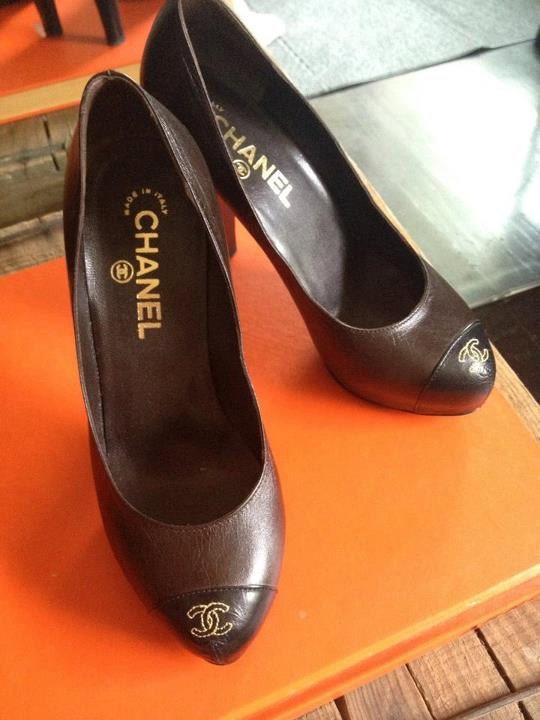 Chanel cap-toe heels
, $425: These are so classic and would look great peeking out of wideleg pants. Plus they're in great condition which is what I look for when looking for vintage shoes. You could wear these forever.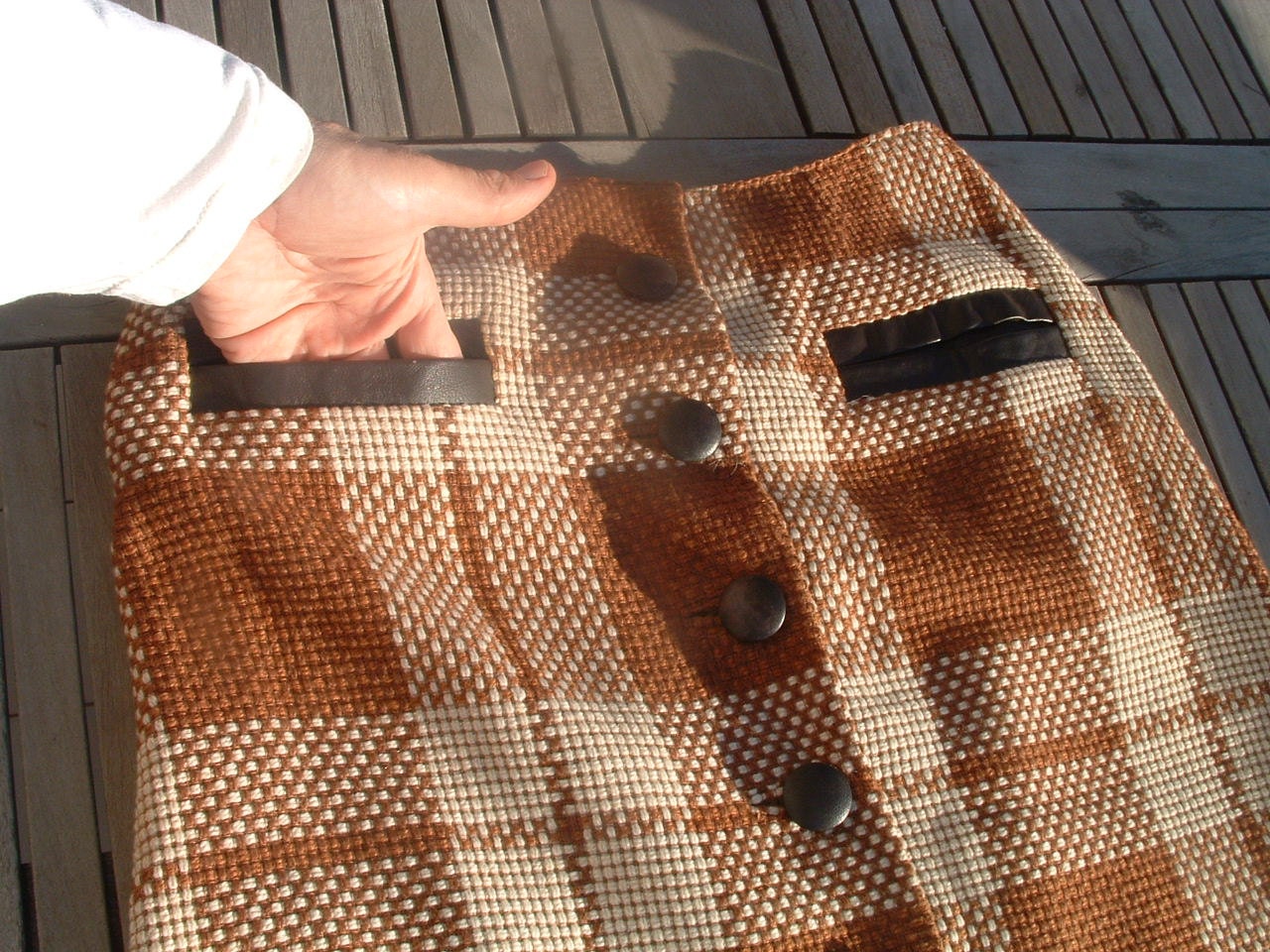 Chanel brown plaid skirt
, $155: I have such a crush on this skirt. The leather-trimmed pockets are so cute and are a great little functional detail. I'd wear this with a cream blouse and brown boots in the fall.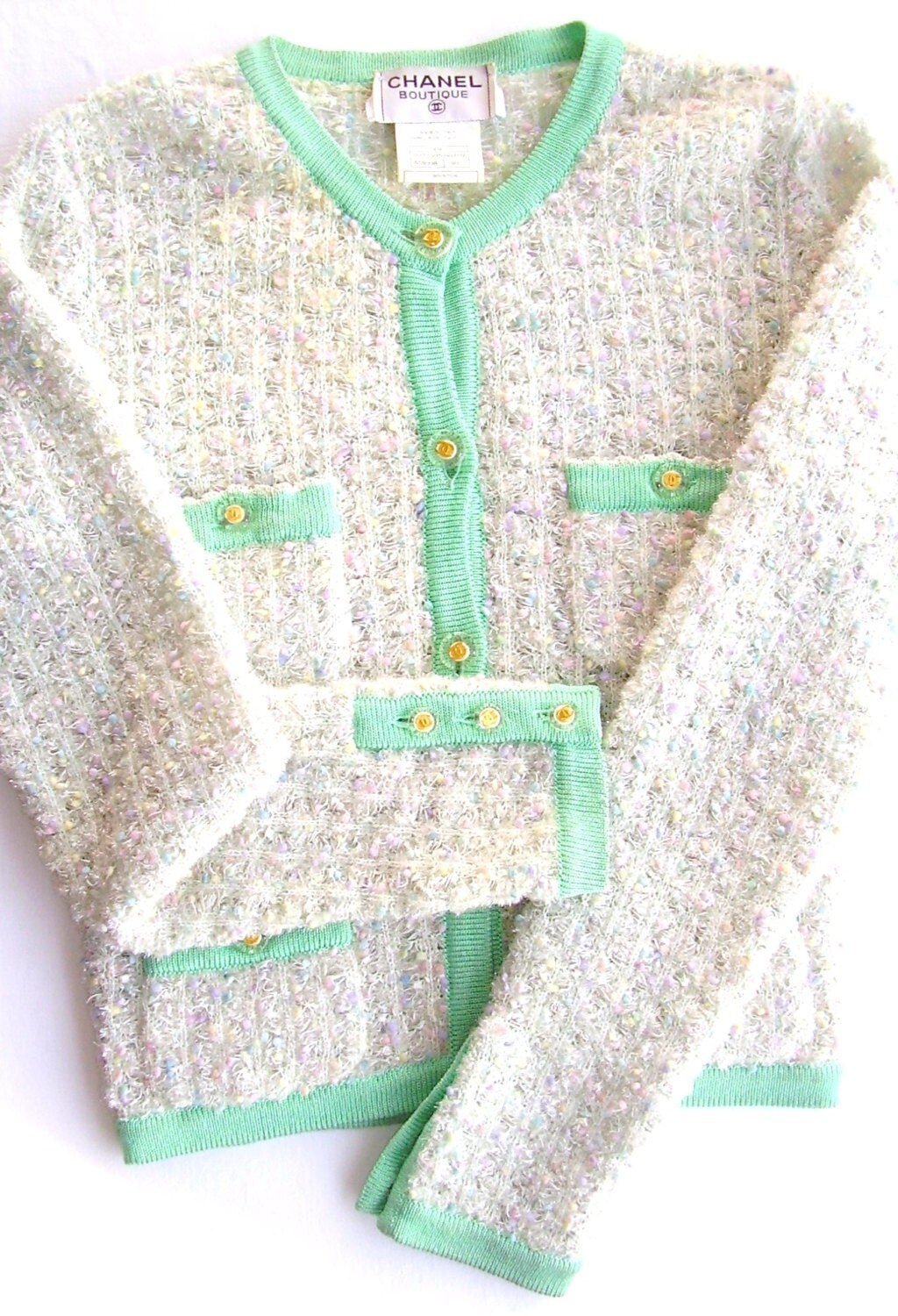 Chanel white and mint boucle jacket
, $1,100: This is obviously out of the ~$500 range, but I have some serious,
serious
love for this jacket. The multicolored pastel flecks in the boucle and the mint trim are just killing me. Add in the fact that this is literally a forever-chic item and could be worn with nearly anything and I'm about ready to sell everything I own in order to buy it. Dream. Jacket.
Sigh. I definitely have an inner lady-who-lunches and she is all about some Chanel suits. One day, one day.