Let's talk about the Met Gala for a minute, shall we? This year's theme was Charles James, a designer from the 50s who is known for the exquisite, intricate construction of his gowns. He was famous for structure and 3D fabric sculpting, if you will. His most famous gown design is the Four Leaf Clover gown...and it's one of my favorite gowns ever. So simple, but so stunning in its simplicity.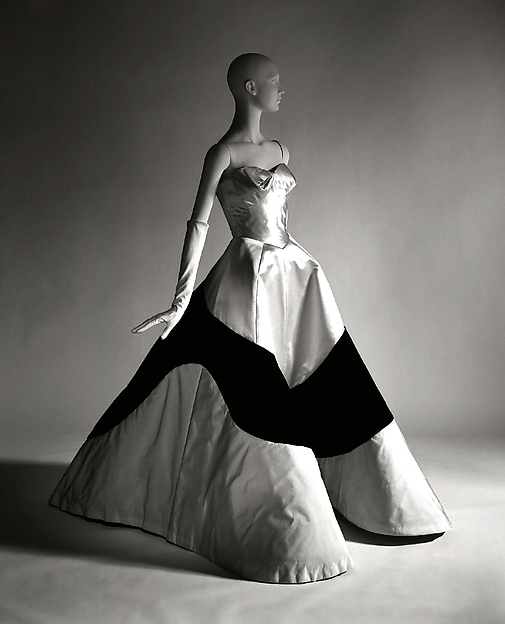 I was really looking forward to seeing huge, retro-esque structured dresses and dramatic swathes of fabric everywhere...and I was a little bit let down. There was plenty of pretty, but really only a few gowns that channeled Charles James's artistry.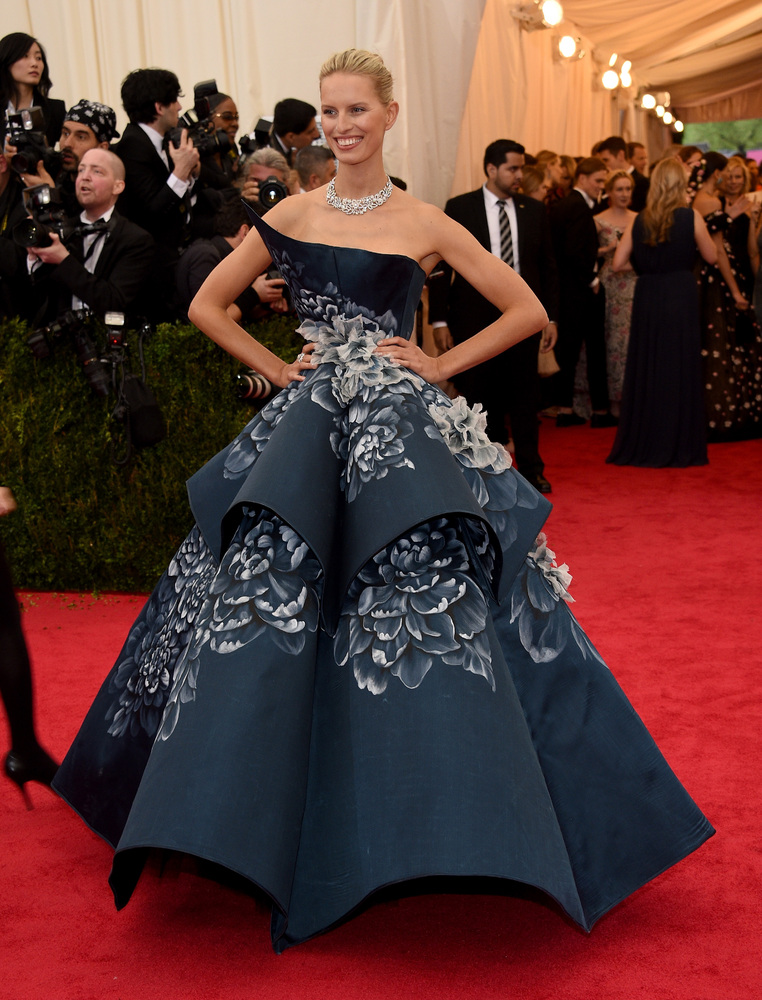 Karolina Kurkova in Marchesa: Really the only gown that I saw that is truly a Charles James-type of creation. All of that structure is amazing and while I don't necessarily love the 3D flowers, the floral fabric is so beautiful. I bet it's hand-painted. THIS is what couture should look like and how much attention to detail should be paid to a custom, haute couture gown.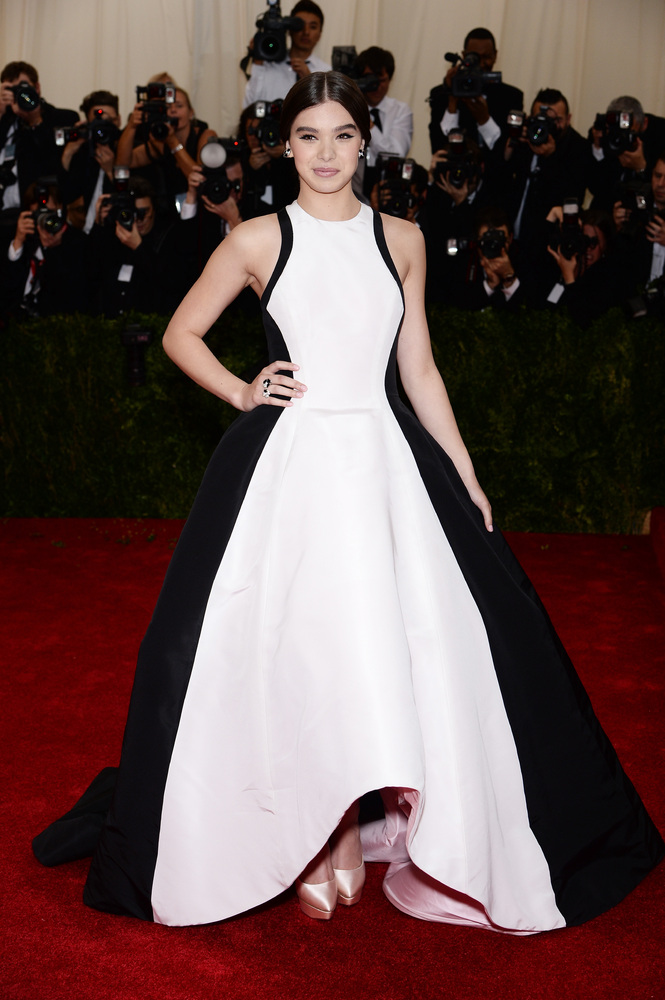 Hailee Steinfeld in Prabal Gurung: You could probably argue that this is what Charles James would design if he was alive and designing now in 2014. It's sleek and sophisticated, but still structured and elegantly constructed. I wish the lining was a deeper shade of pink for a bit more fun, but I don't hate it as-is.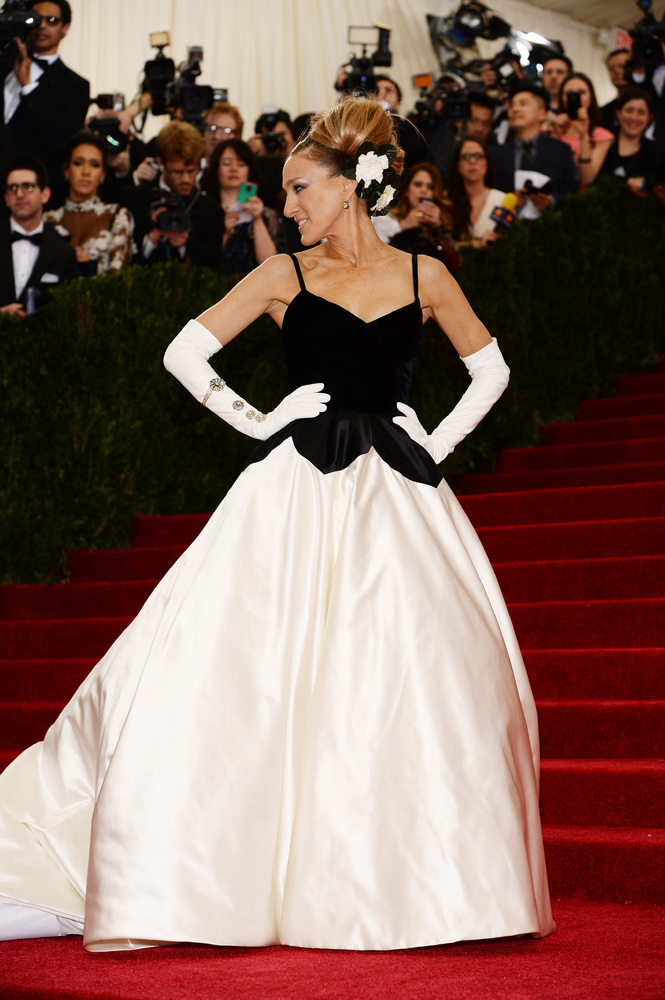 Sarah Jessica Parker in Oscar de la Renta: Her hair was bizarre, but this dress is soooo pretty! It has that 50s style to it, but it's still modern.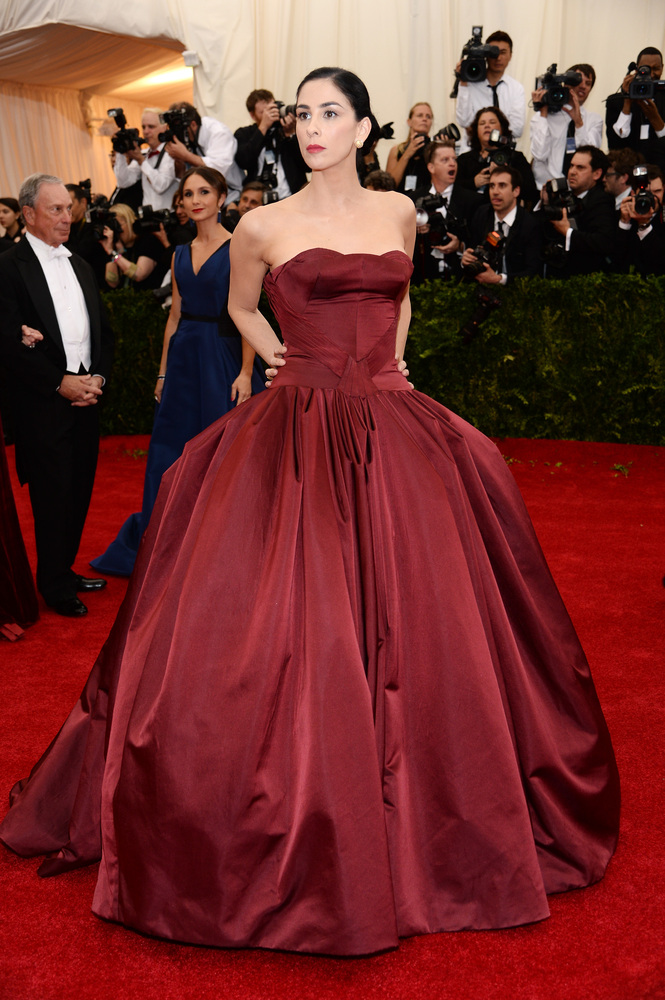 Sarah Silverman: Of all the people you'd expect to see in a huge, princessy ballgown, Sarah Silverman isn't one of them. I like that she's wearing something unexpected and that color is so good on her! I'm really loving the bodice detailing and the structured pleating of the skirt...can you imagine how many yards of fabric are in that skirt alone?
Other dresses that I liked but didn't necessarily fit the theme: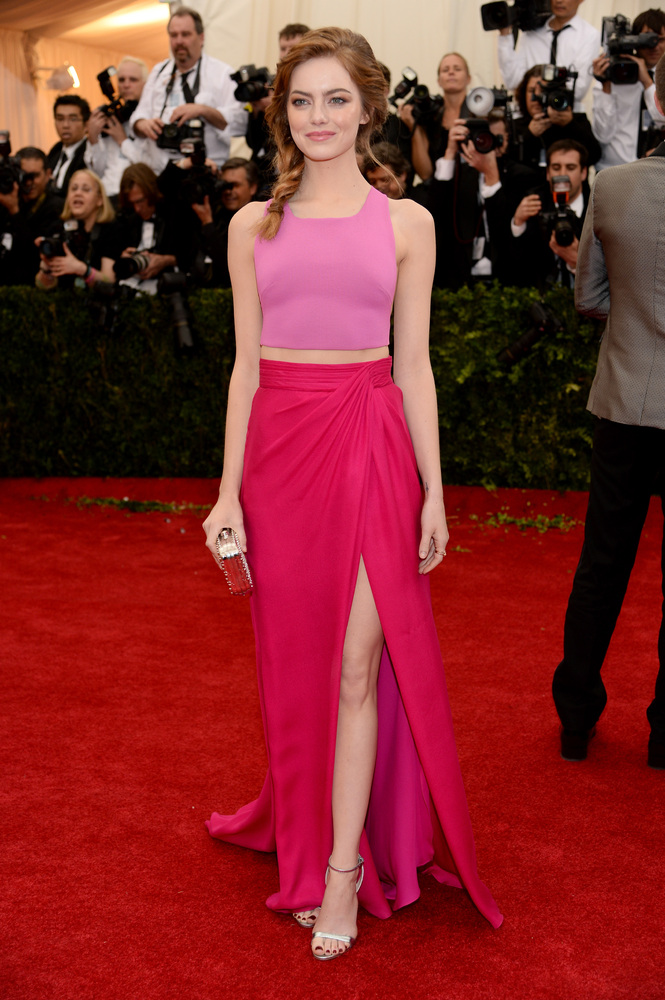 Emma Stone: I really just love that skirt and want it in my closet ASAP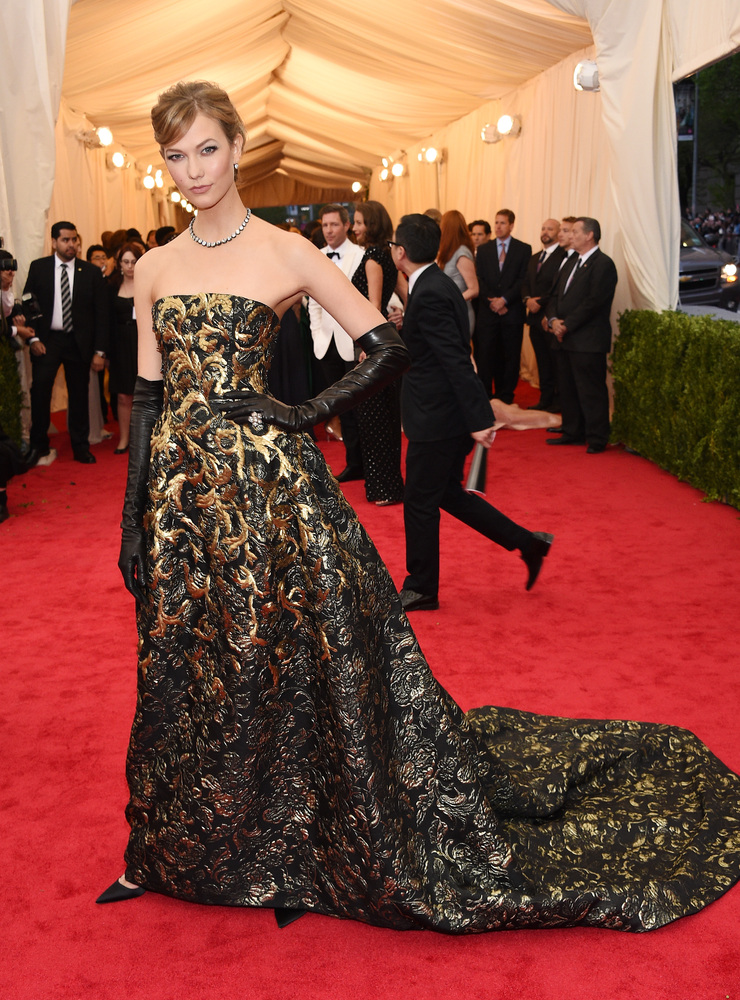 Karlie Kloss: Borderline obsessed with that fabric...it makes a basic silhouette into something gorgeous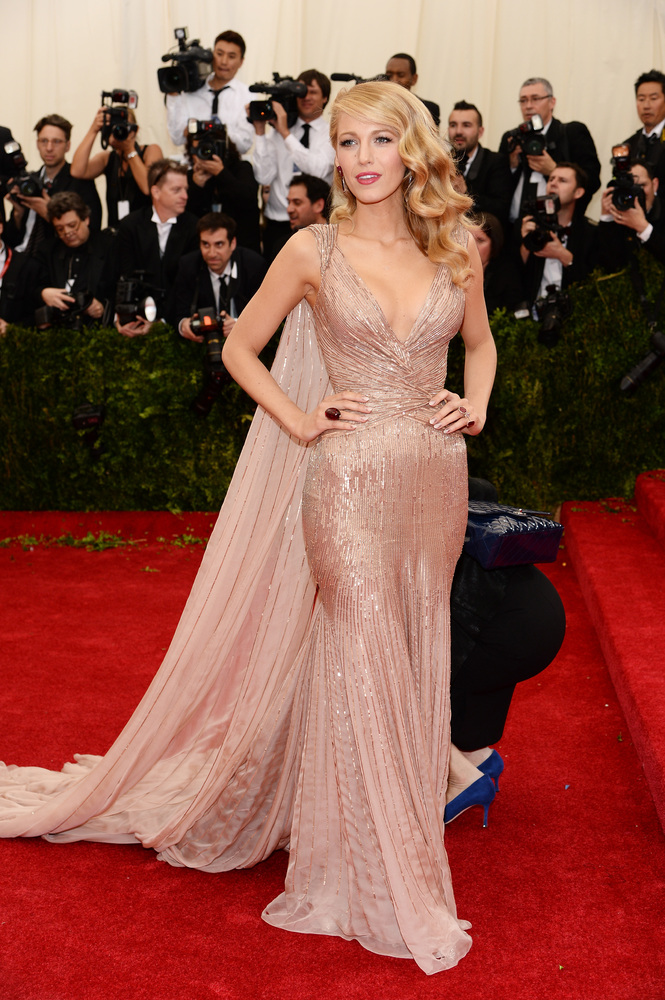 Blake Lively: So Old Hollywood and glamorous...she looks amazing!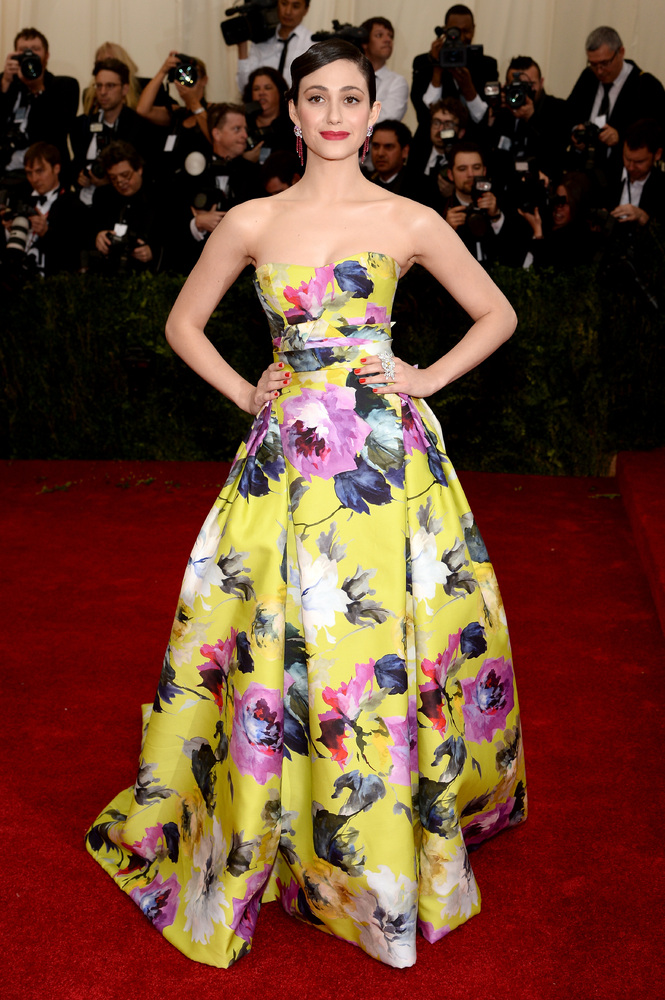 Emmy Rossum: I covet that fabric so much...so springy and cheerful. Printed gowns are my favorite.
I feel like there were so many blah dresses and so many "edgy" dresses on the red carpet...why not go with the theme and do a total ballgown? I'm underwhelmed.